Adult Faith and Fellowship Groups
We have something to offer every adult in our parish!  Whether you're 18 or 88; whether you're in college or in a career; whether you're single, married, divorced, or widowed; whether you have a family or not yet, we encourage you to attend an event and engage some Catholic fellowship!
20's and 30's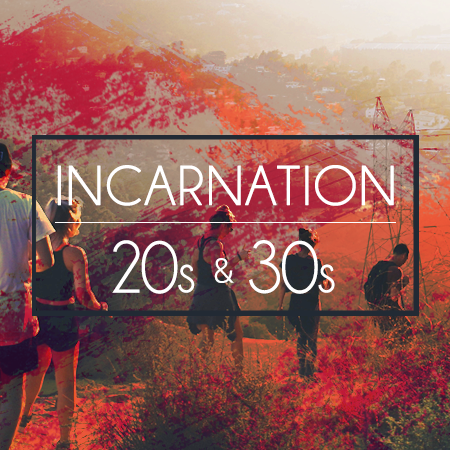 The Twenties and ThirtiesMinistry is taking off! Join us for:
"Skybox Sessions with Fr. Ernie" @ the Skybox Grill from 7:30-9PM on the 4th Monday of the month, starting Jan 2017.
Catholic Young Adults Memphis activities, like "Theology on Tap." Go HERE for details.
CONTACT
Email: 20s30s@incarnationcollierville.org
FB page: facebook.com/Incarnation20s30s
Parish Athletics
Sunday Volleyball
Every Sunday night throughout the year, adult men and women gather to enjoy and learn the sport of Volleyball. All skills levels are welcome to participate. There are no signup requirements. You only need an interest in participating to get involved. All games are "Pickup" style. Players to do not need to be Parishioners of the Church. Everyone is welcome to participate.
The gym opens for adult volleyball on Sunday nights from 7:00 pm – 9:00 pm.
Monday Men's Basketball
Every Monday Night from late February to November the gym is open from 7:30 pm – 9:00 pm to all adult men interested in playing basketball.There are no signup requirements. It is geared to be more of a "Pickup" game style event. Registration is not required. Participants do not need to be parishioners to participate. Everyone is welcome to participate.
For more information go to Incarnation Parish Athletics or contact us!
CONTACT
Ted Bacon;901-246-7205;Email Ted
Cursillo
Cursillo
Cursillo groups are friends in Christ and meet weekly to discuss how Christ is working in their lives. The Cursillo movement gives a precise method on how to follow Christ through each participant's interior life of Piety (Holiness), Christian Study (Formation) and Action (Evangelization). The main purpose is to form and sustain a Christian Community in all of their environments.
CONTACT
Ladies' Cursillo: Noreen Ford, 853-3501
Men's Cursillo: Steve Signaigo, 598-7739
Knights of Columbus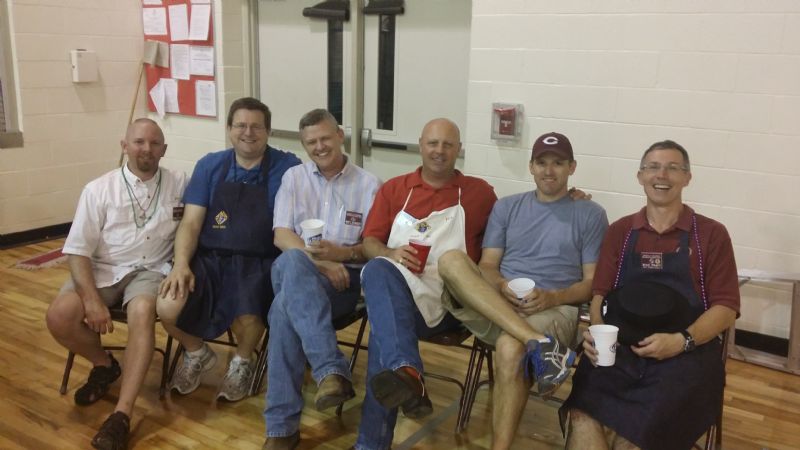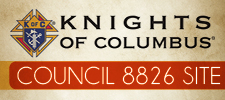 The Knights of Council #8826 are a Catholic men's fraternal service organization comprised of over 250 members.  This is a very active council involved in a variety of service projects including blood donor drives, support of vocations, youth camps and parish activities. It is open to all Catholic men over the age of 18.
Monthly meetings are held the second Sunday of the month, with a Rosary at 6:30pm in the Chapel followed by the business meeting at 7pm.
Today we are looking for the next generation of Knights.  The tangible rewards for members are numerous, from scholarships for our sons and daughters to being able to participate in one of the nation's leading insurance programs.  We encourage all Catholic men of our Parish to join the Knights of Columbus.  Membership is open to all practicing Catholic men over the age of 18.
CONTACT
Robbie Atkins, Grand Knight, 853-4660
Young at Heart (55+)
All parishioners, 55 and older, are invited to join the Incarnation group of Senior Citizens. This is a social group that promotes fellowship among the seniors of the Incarnation parish.
Meetings are held on the second Saturday of each month immediately after the 5pm Mass.  The meeting consists of a catered dinner, followed by short meeting and ending with either guest speakers, entertainers, or the playing of some type of group games.
The annual dues are $15 and the catered meal is $9 per person.  The YAH group also organizes various trips throughout the year.  Some of the past trips have been to the Mississippi Casinos, to St. Louis for a baseball game, and an annual trip to Hot Springs, Arkansas.
CONTACT
Lee Handwerker, 854-8502
IMPORTANT DATES
Coming Soon!