This year we're studying Beginning Apologetics! Learn the answers to "Why do you Catholics do that?"
Classes begin the week of September 10th: Sunday morning, Monday night, Tuesday morning, and Wednesday night.
$20 per person.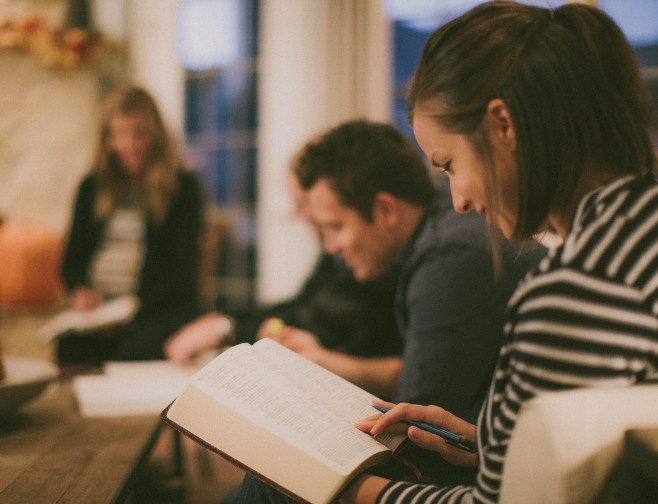 Our small church communities are usually, but not always, formed after the Light of the World retreat.
The parish guides each community to fellowship, praise, study, serve, and pray together. If you are interested in joining one of the small church communities at our parish, we will be glad to help get you connected!
We invite all men of the parish to meet every Friday, 6:45-7:45am, in the Ministry House.
The  Fishers of Men will read and discuss one chapter each week from Gospel of Luke. Please drop in to the meetings as your schedule permits. Bring your Bible and enjoy the conversation.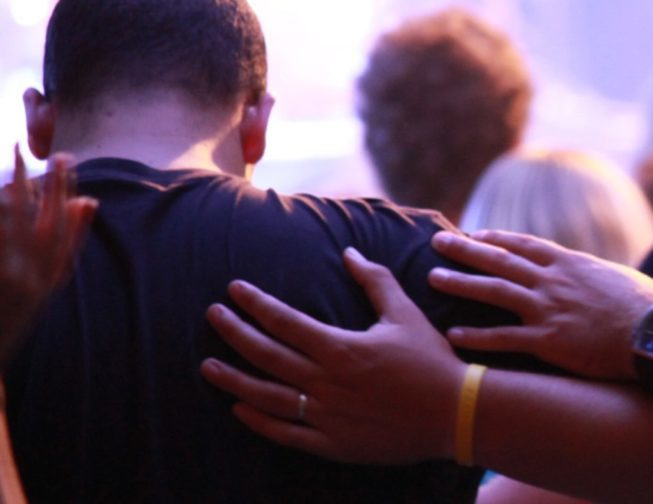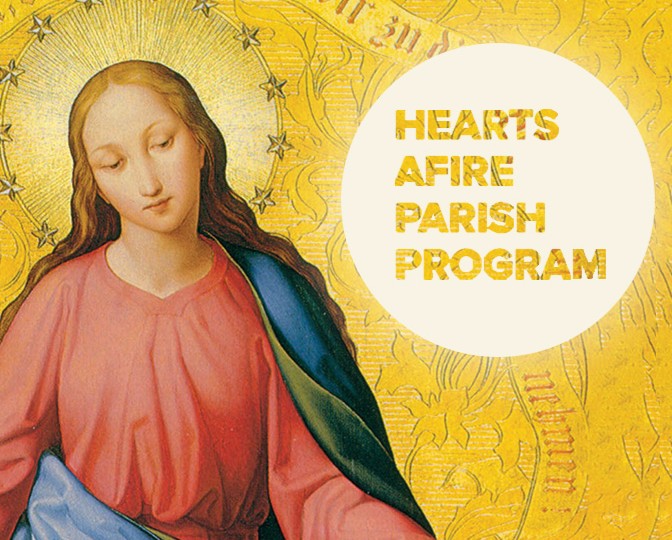 Hearts Afire Parish Process
33 Days to Morning Glory (Focus: Total Consecration to Jesus through Mary)- Starting in October, this beautiful 6-week retreat meets once a week for DVD and discussion time. It concludes with the Consecration to Jesus through Mary on the Feast of the Immaculate Conception.
Consoling the Heart of Jesus (Focus: Divine Mercy and Sacred Heart)- Starting at the end of January (depending on Easter's location that year), this life-changing 10-week retreat meets once a week for DVD and discussion time. It concludes with the Feast of Divine Mercy.
The One Thing is Three – (Focus: Holy Trinity leads us to Wisdom and Works of Mercy) Starting in late August, this 10-week study of a simple, easy-to-understand theology of the Holy Trinity meets once a week for discussion. It concludes with a celebration on  Christ the King.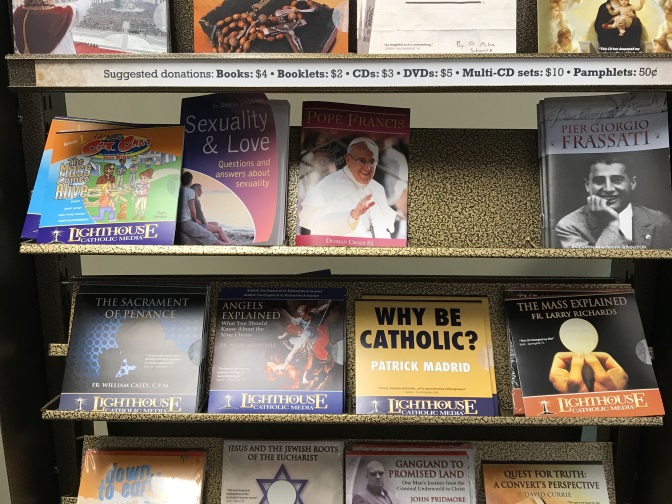 Pick Something Up at Mass
Find low-cost formation resources in the narthex kiosk. We offer professionally recorded audio presentations from the world's best Catholic speakers, life-changing Catholic books, informative booklets and pamphlets, and more!
No cash on hand? No problem; donate on your phone!