Altar Servers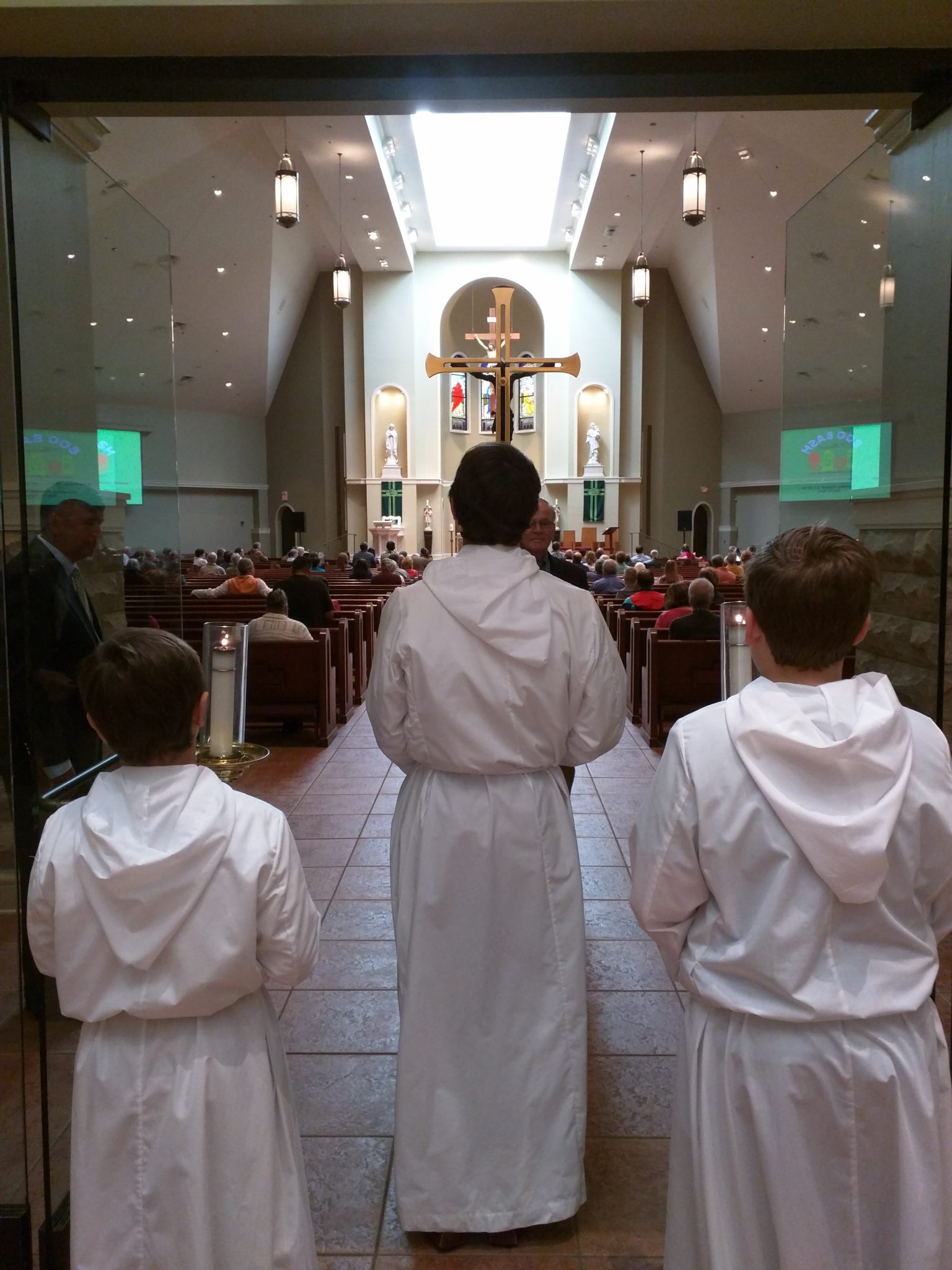 These young people (grades 4 through 12) assist the priest at liturgical celebrations. Training is required to be an altar server. Classes are held periodically throughout the year and are announced in the Sunday Bulletin.  Applicants must be a baptized Catholic who has completed their 1st Holy Communion.  Parent's permission is also required. Current Altar Server Rules.
CONTACT
Pastor, Rev. Ernie DeBlasio at (901) 853-7468
Altar Society
Members of the Altar Society prepare the altar and church for worship. This includes the care of vestments, altar vessels, linens, etc.
CONTACT
Mary Lou Reed, 853-2561
Lectors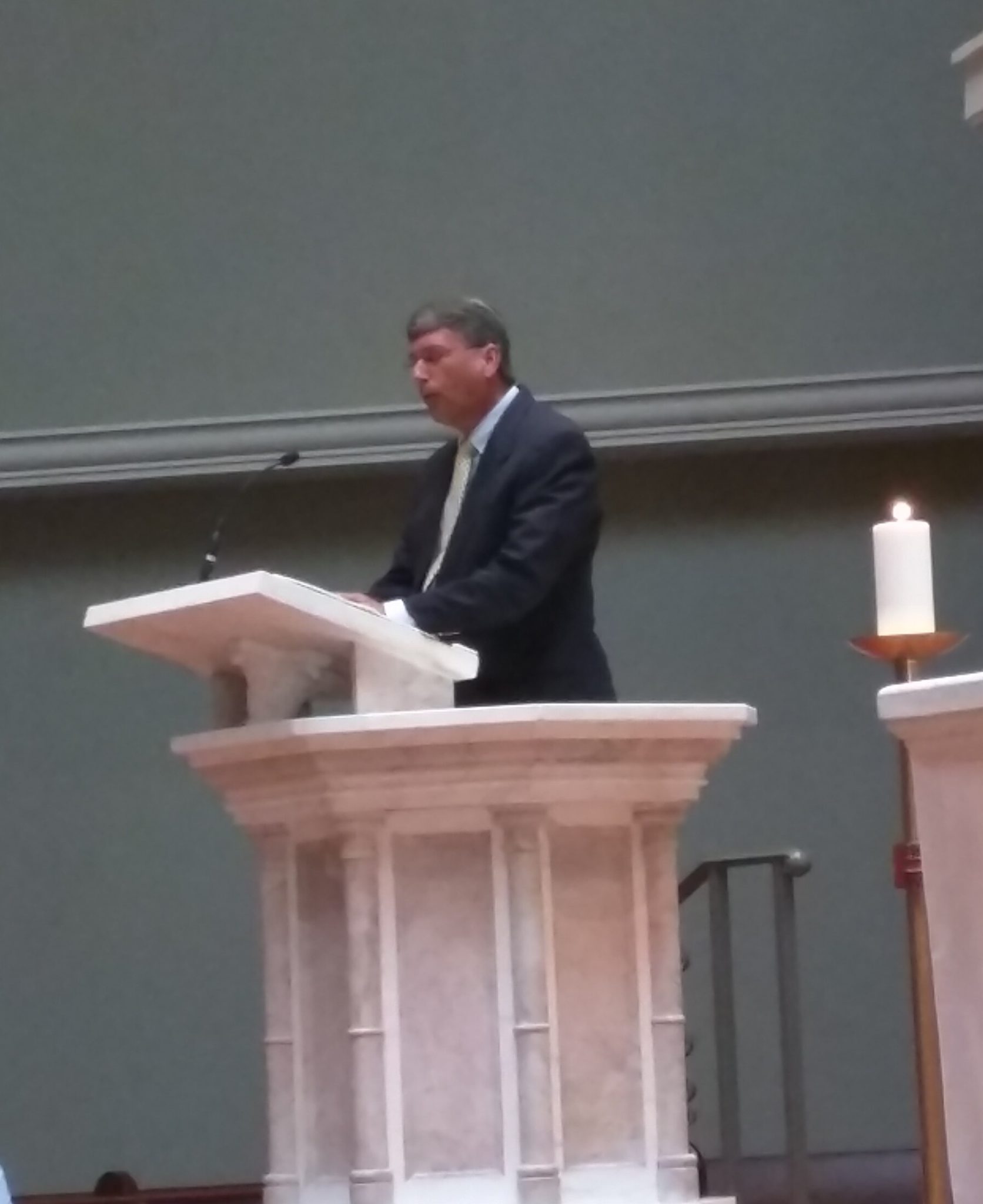 Lectors proclaim the Word of God at liturgical celebrations. Once a year, Fr. Ernie trains new lectors.  Periodically throughout the year, the diocese holds lector trainings. Lectors are scheduled according to Mass preference. Current Lector Rules.
CONTACT
Pastor, Rev. Ernie DeBlasio at (901) 853-7468
Sacristans
Sacristans take care of the many and varied tasks which need to be accomplished before the liturgy can take place.  They also assure that all of the scheduled Ministers of Holy communion, Lectors, and Altar Servers are present, and if not, seek to fill any vacancies.
CONTACT
Kim MacFeggan, 494-6810
Barbara Cornwell, 853-6241
Altar Flowers
Parishioners may donate flowers for the altar in the church for any Sunday except during Advent and Lent. Contact the Parish Office to make arrangements.
CONTACT
Parish Office, 853-7468
Eucharistic Ministers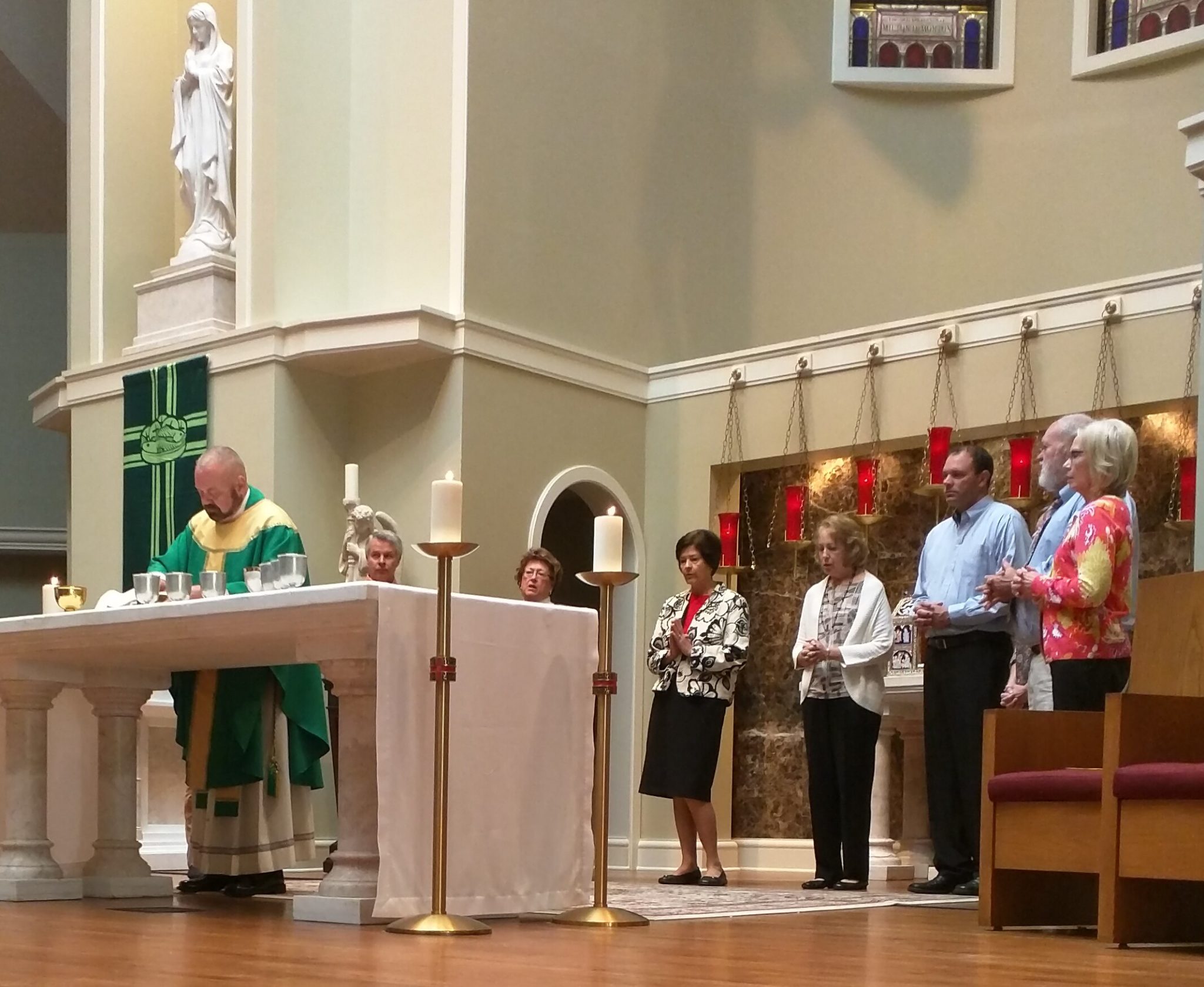 Catholic adults (21 and over) who complete a formation program assist in the distribution of communion at Mass.  Ministers of Holy Communion are sometimes asked to conduct a Communion Service, and distribute Communion to the sick or in prison. Training for Extraordinary Ministers of Holy Communion is provided once a year at our church and periodically throughout the year by the Diocese.  Ministers are scheduled according to Mass preference. Current EMHC Rules.
CONTACT
Pastor, Rev. Ernie DeBlasio at (901) 853-7468
Music Ministry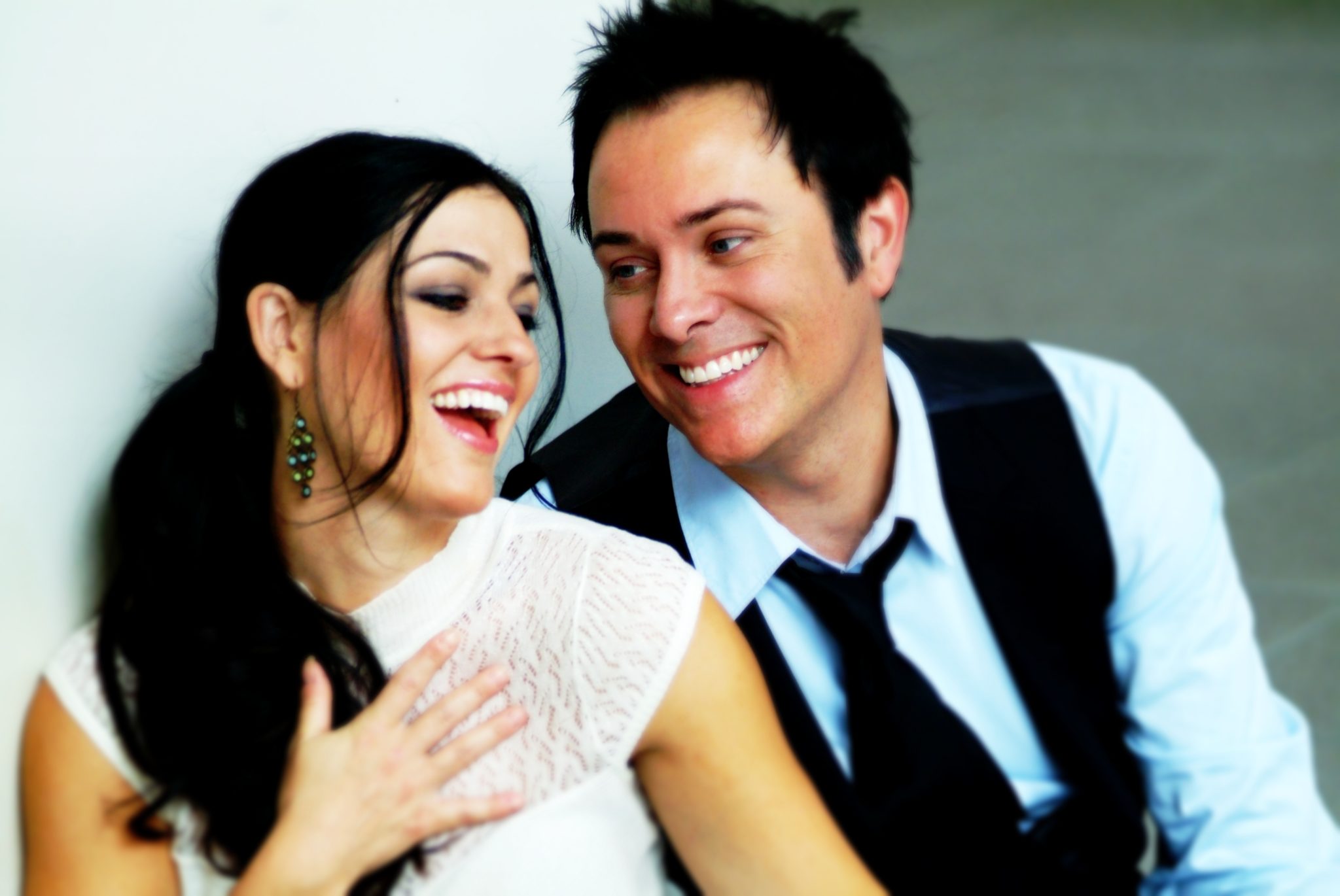 Kevin & Bethany Paige are a Catholic husband and wife artist duo with almost 20 years of music ministry experience. Their unique blend of traditional and contemporary style helps our parishioners lift up their hearts and voices to God in song. The Paiges write original hymns and mass parts and often give outstanding fundraising performances for our ministries.
Our parish choir serves alongside the Paiges at our 10:30 Sunday Mass.  Come practice with us on Sunday morning @ 9:15AM.  All are welcome! 
Email Kevin and Bethany for more information.
Ushers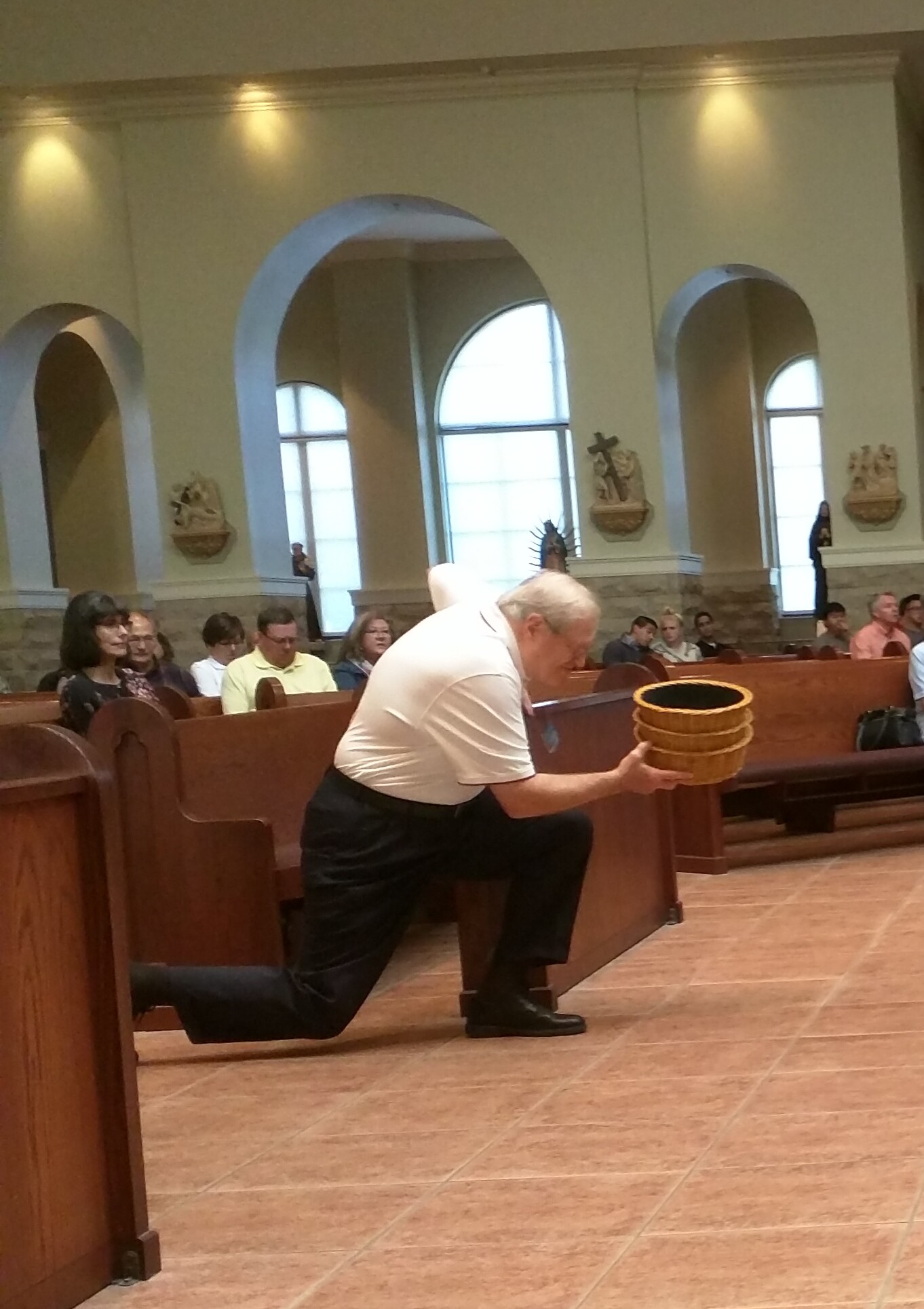 The Ministry of Usher in the Catholic Church has changed over the years. Many years ago, the main duty of the Usher was to take up the collection.  Today the Ministry is required to prepare the worship space for its celebrations. The requirements are simple – to be a parish member in good standing, and to have the desire to serve your fellow parishioners in the Ministry.
CONTACT
Scott Rozanski, 854-9500
IMPORTANT DATES
Nov-Dec Lay Minister Annual Trainings
11/19/2016 Lector, Sacristan, Eucharistic Minister training
12/10/2016 Altar Server Training